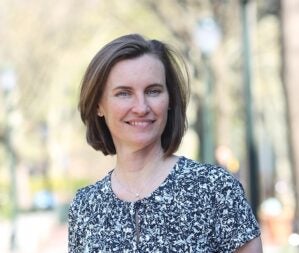 Maryellen Reilly
Vice Dean, Graduate Student Affairs
Maryellen Reilly is Wharton's first Vice Dean of Graduate Student Affairs, overseeing the student experience outside of the classroom spanning Admissions and Financial Aid through Student Life and Career Management. Implementing a strategy that is data-driven and student-focused, Reilly's teams are dedicated to improving student outcomes across the MBA experience. Her unique data-science approach has produced record-breaking class profiles for student quality and diversity.
A native of Philadelphia, Maryellen is a graduate of the University of Scranton.