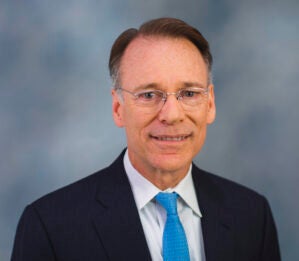 Samuel T. Lundquist
Chief Advancement Officer
External Affairs
Contact »
Samuel T. Lundquist, Chief Advancement Officer at Wharton External Affairs, is responsible for all fundraising and alumni relations activities at Wharton.
Lundquist spent much of his earlier career at Wharton and Penn, serving as assistant vice president for Penn Development and Campaign Initiatives; managing director of Administrative Services in the Wharton Graduate Division; chief of staff in the Wharton Dean's Office; and director of MBA Admissions and Financial Aid. Most recently Lundquist was vice president for Development and Alumni Relations at Bucknell University.
A native of Philadelphia, Lundquist is a graduate of Denison University.